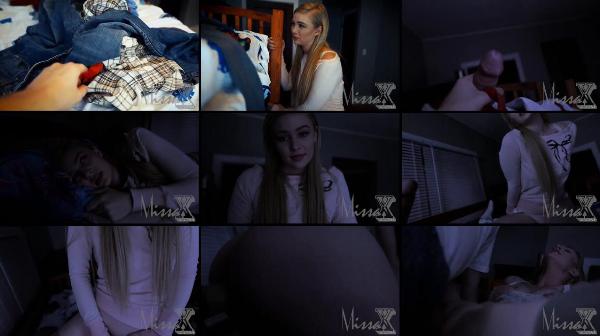 Missa X – Sinfully Sweet Sister III
Little Josette and her brother are just like any other normal brother and sister, they bicker about having to share a room together but ultimately they love each other. Josette is a year younger than her brother and her brother has a protective way about him. when Josie gushes about her crush on his friend, he tells her "no way." Josie thinks his friend is so hot, she tries to get her brother to put in a good word for her.
Josette's brother doesn't fully realize that no one is good enough for his sister because he wants her. Just look at her, she's like a little super model, full rose colored lips, big blue eyes, an amazing body with soft skin, thick hair the shade of champagne, and supple, perky breasts. Josie acts a little immature for her girlish age, but her body is womanly, and her horny hormones are clouding her judgement, she's boy crazy!
The lights go out and Josie looks through the slats of the bunk bed, her brother keeps his porn mags under the mattress. Her mind starts to fantasize about being with a boy, her brother's hunky friend in particular, she begins to masturbate. Her brother knows what she's up to, he hears her exhale, and moaning. He strokes himself and listens to his sister. Josie catches herself when she moans his name, she stops, he stops, and she goes up to the top bunk to talk to her brother about his friend.
Josie catches her brother with his penis out! Instead of being embarrassed, Josie is curious, she just wants to peek. She tells her brother to part his hair to one side so he looks like his friend. It's only a way to justify her curiosity about her brother. She wants to touch it. She wants to feel it, taste, she want to rub their parts together. Josie sweetly manipulates her horny brother into taking her virginity. Her brother's thick cock nearly rips her as he stretches her to capacity. Josie's wide blue eyes are fixated on her brother, she loves him, and she wants him to cum inside of her.