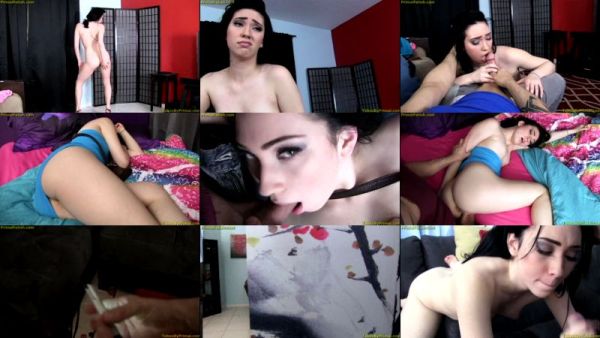 Part 1 – Blackmailing My Stripper Sister:
The brother finds out that sister is working as a striper, so he threatens to tell on her unless she strips for him, then he makes her dance on her high heels and give him a lapdance, then he demands a small handjob and finally he ends up fucking her and cumming inside her mouth, she storms out of the room
Part 2 – Sleepy Sister after a late night out:
Sister arrives wasted late at night, she passes out in her bedroom, brother gropes her a bit and lifts up her dress, the he takes out his dick and sticks it in her mouth. sister wakes up with a mouthfull of cock. he spreads her legs and fucks her missionary style for a bit, then doggy until he cums inside her, again the sister is not too happy about it.
Part 3 – My Slutty Sister Caught Sexting
Brother spies on sister sexting and touching herself. he waits until she leaves and steals her phone and uses it to blackmail her again, he askes her to strip and touch herself on the couch and he masturbates as he watches, the he demands a blowjob and then he fucks her doggystyle until he busts a nut on her face, this time shes not so angry anymore