0 Views0 Comments0 Likes
My school's principal, Principal James, calls me into her office, and she's clearly not happy. I worked so hard on my research paper, and she has the nerve to call it appalling! What's worse, she said it's so in...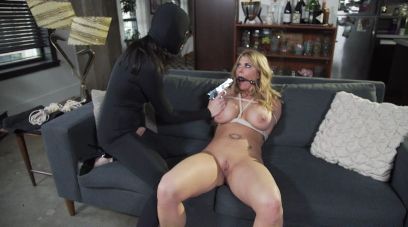 0 Views0 Comments0 Likes
Carissa Montgomery & Dixie CometCat burglar Dixie thinks her tipoff to rob this house was a sham, until she finds a red thong stuffed in the couch. She takes a sniff of the panties and decide...