0 Views0 Comments0 Likes
Whenever Princess Nikki and Princess Amira are on camera it always get very hot, and in this clip very passionate as well. Princess Nikki is satisfying herself on a pillow when Amira walks in. Off course Amira r...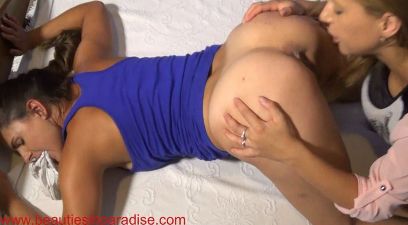 0 Views0 Comments0 Likes
Princess Nikki has Princess Smiley laying on the bed, and almost immediately starts to facesit her making her smell her ass. Princess Nikki takes of her panties, and makes Smiley smell these before she forces Smil...