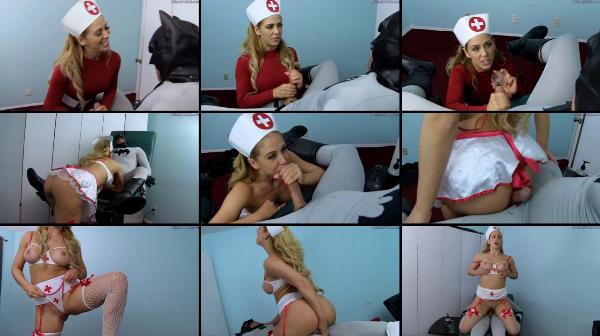 Primal Darkside – Battman Captured and Milked – Cherie Deville
Battman answers a call about experimental medications being stolen from a Fertility Clinic. He speaks to Dr DeVille and begins to investigate. However the moment his back is turned Dr. Deville gives him a little prick that knocks him.
Battman awakens and finds he is restrained. Dr. DeVille comes in and explains how she is going to milk him for his sperm and sell it for a fortune to woman wanting his offspring. Battman tries to resist but Dr. DeVille is far to skilled and her hands break Battman, forcing him to fill her beaker.
Battman has being milked mercilessly. Dr. DeVille comes in and steps up her milking technique. She uses her mouth and Battman fights as much as he can but he can't hold back and he fills the evil woman's mouth.
Battman is determined to give not one more drop to Dr DeVille, But he isn't prepared for Dr Deville to use her skilled pussy to milk his cock. She uses her incredible control to squeeze and work his bat cock until he finally explodes in her. Dr. DeVille puts the beaker up in her pussy to let the bat-sperm drip down into it. But she tells him she is saving some in there for herself.