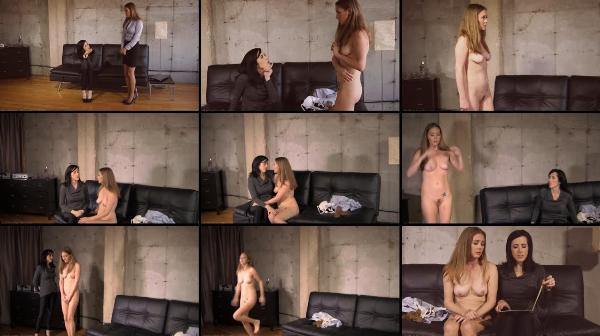 Stars Fetish Fantasies – The Contract – Dixie Comet, Star Nine
Star looks down as she's studied by her new owner. She was thoroughly broken down and trained before being put to auction, but a tiny piece of her is still in there.
Dixie has further training for her new slave. She demands that Star remove her clothing. That little piece left of Star tries to resist, but it's no use with the commands she was programmed with. With one tweak of the nipple she must obey.
Dixie trains her new slave to walk seductively, to worship & kiss her properly, to not use furniture unless ordered to do so. Once she's satisfied, Dixie asks Star to show her the submissive poses she was taught. She laughs when Star shows her resting pose & gives her a new one – from now on Star is to "rest" by silently jogging in place. She orders Star to rest in this way as she draws up some paperwork.
Star is forced to sign all of the assets from her previous life over the her new owner. She desperately tries to resist, but with her programming, she has no choice.