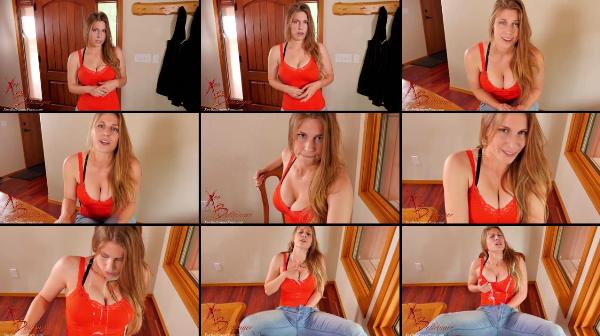 Xev Bellringer – I'll Do Anything For My Son
It was a pleasant surprise to find Mrs. Bellringer at your front door. Never has a parent of one of your French students showed up at your house like this before… not that you were complaining. Her ample cleavage pushed up out of her shirt and those jeans were tight enough to see everything. The way she looked at you… and the unmistakable heavy flirting. And how she'd purr 'monsieur' to you. Who wouldn't invite her in.
But her son was failing the class. As a mother, Mrs. Bellringer had to try anything to save her 's future… or do anything. She hesitated, reached out and pushed her hand against your groin, you felt a rush in your pants as she started rubbing. The woman plead breathily, the thrill steadily overtaking her. She unzipped you pants and gasped as your throbbing cock fell into her hands.
She tugged and stroked, her breasts bouncing against her tight shirt, until you blew a hot load all over her. The woman looked down at herself, covered in wet cum. Her hand reached up to touch it and she let out a moan of pleasure… while her other hand reached down to slip into her pants, rubbing. She loved it, despite herself, the feeling of a man's cum on her skin. Mrs. Bellringer wanted more… and you would oblige her.
Fantasy includes: flirting, female desperation, foreplay, virtual handjob, simulated cumshots, cum on clothes, masturbation encouragement, dirty talk, cum play, pov
Category: MILF
Related Categories: CUMSHOTS, CUM PLAY, MASTURBATION ENCOURAGEMENT, MASTURBATION ENCOURAGEMENT, DIRTY TALK