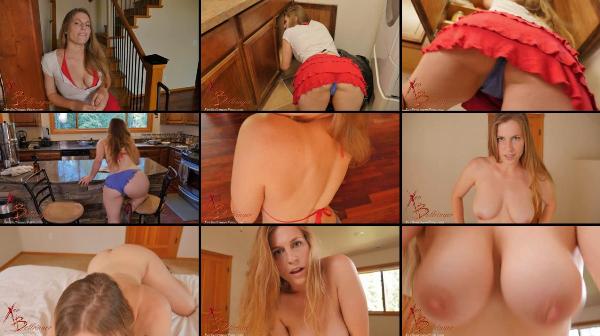 Xev Bellringer – Your Wife Doesn't Need To Know
Her big round ass was pushing and rubbing against your crotch as she swept the floor. Your cock steadily swelled and stiffened, despite the fact that your wife could walk in at any moment. Those concerns were quickly disappearing as you watched your sister in law carelessly flaunt her nearly naked, curvy body around the house.
Her intentions weren't obvious… at first. Climbing on the counter with a view up her little skirt, suggestive comments and a smile when the two of you were in a tight spot… bodies almost touching. Blaming the heat to disrobe into a tiny bikini, her womanly figure barely contained.
But as soon as your sister in law wiggled her ass against you until your erection nestled in her cheeks, feigning innocence all the while… you knew what she wanted. She smirked devilishly and reminded you in a hushed whisper that you still had to show her to her room…
This woman was wild, sexy, and above all else… she wanted you. Your sister in law was everything your wife was not… a fact she was not shy to point out. But you were a good faithful husband… weren't you? By the time she closed the door… untying her bikini as she closed in, did you even want to resist? She was right, you had needs. If your wife wouldn't satisfy you, then her sister would.
Fantasy includes: home wrecker, virtual sex, seduction, flirting, coercion, upskirt, bikini, foreplay, grinding, stripping, virtual handjob, female masturbation, virtual blow job, forced male orgasm, virtual creampie, pov
Category: VIRTUAL SEX