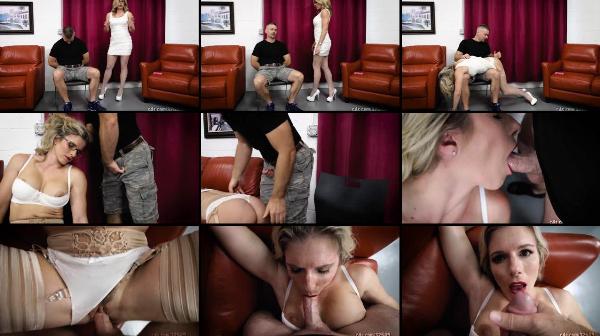 Scene One: Probable Cause
What the hell am I doing here! The tied up man demands. Detective Chase has just caught him stealing from a high end jewelry store. But instead of taking him into the station, she ties him up at her home, to interrogate and take those priceless diamonds for herself.
The thief finally gives in and whispers his partners name, when he head butts her hand and knocks her out cold. Untying his ropes he pulls off her dress and shoves his dick down her unconscious throat.
Scene Two: Waiving Miranda
He lifts her to the bed and puts her ass into the air. Her hot warm pussy is welcoming to him as he violates and fucks her tight body. He uses her and turns her from Detective to slut with his hard cock, shooting a creamy load of shame on her unconscious face. Looks like Detective Chase shouldn't have been so greedy…
Category: LIMP FETISH
Related Categories: MILF, SUPER VILLAIN, CUMSHOTS, INTERROGATION