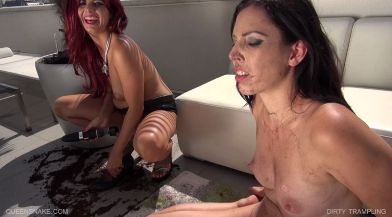 0 Views0 Comments0 Likes
Jeby is such a submissive slut that her favorite drink is pee and her favorite scenes are about being humiliated. Besides abusing her face and body by ordering her to suck Diamond's dirty feet and high-heels she...
0 Views0 Comments0 Likes
Scene One: Thief Do not drink The bottle says in the fridge. But it's hot and there's nothing else Cory wants to drink so she gives it a try. It's delicious. Drinking more, she feels the heat of the day coming bac...